Capacitors:
SMT V-Chip Aluminum Electrolytic Capacitor:
Standard
Wide Temperature
Bi-Polar
Bi-Polar With Wide Temperature
Low Impedance
Extra Lower Impedance
Long Life with Extra Lower Impedance
Long Life Assurance
3000~5000 Hours Load Life
High Reliability
Non Polarized
Non Polarized With Wide Temperature
Solid Aluminum Electrolyte Capacitor with Conductive Polymer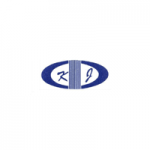 ---
KJ (H.K.) Electronics Co., Limited is a specialized manufacturer for V-chip aluminum electrolytic capacitors. KJ's factory, in Daya Bay Shihua Dadao West 45,Huizhou Guangdong,is well located and with complete supporting facilities. The company has maintained the systems certificates of ISO9001:2008, ISO14001:2004, OHSAS18001:2007 and IECQ HSPM QC080000 issued by SGS Hong Kong Limited, that well ensure company to improve its business operation and management systems continuously, and provide clients, employees, shareholders, regulators and the wider community with good quality, clean environment, safe and health workplace, hazardous substance free in its all products and related materials and processes for a long term.